Workforce Australia
Workforce Australia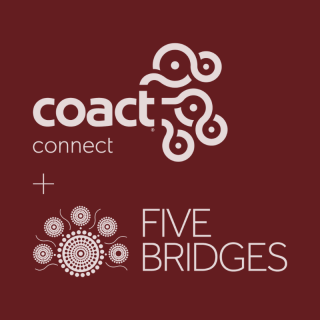 Five Bridges is proud to partner with CoAct to deliver employment support through the Australian Government's new Workforce Australia program in the South Brisbane Region. 

Being selected as specialist Indigenous service providers, Five Bridges has accepted the opportunity to assist even more Aboriginal and Torres Strait Islander people to receive training, become job ready and look for work, as well as providing ongoing existing employment services.
Our services
Getting to know you and putting together a plan.
We work together to unpack your skills, strengths, challenges and training needs. Then come goals and tactics to get you into a job.
We support the whole you and can co-ordinate the specialist services you need. These might include housing, counselling, drug and alcohol services, migrant resource centres and legal advice.
Helping you prepare for work
Through workshops and individual support, we'll help you build your self-esteem and emotional intelligence, succeed at interviews and manage conflict.
You also have access to an online employment hub that includes resources like a Resume and Cover Letter Builder.
We also invest in the things you need to start work. This includes clothes for interviews, tickets, tools and support with short courses.
Finding the right job
We can line you up with work experience or an internship so you feel ready for a paid role. Our team knows the employers and available jobs in your area. We recommend roles we think are a good fit, at the right time.
We'll also give you coaching on how to talk to employers. This will help you figure out what you like and what's important to you at work.
Putting your best foot forward
We're right there with you for up to 32 weeks of your employment or study to make sure you have what it takes to succeed.
How to choose Indigenous Workstars as your provider.
We are a specialist Indigenous Service Provider engaged specifically to assist Indigenous and Torres Strait Islander peoples through Workforce Australia.
Choosing a provider is easy. Simply ring the Workforce Australia National Customer Service Line on 1800 805 260 and ask to change to your service provider to Five Bridges. 
Make sure you have your Centrelink CRN handy before you call as you will need it to verify your identity.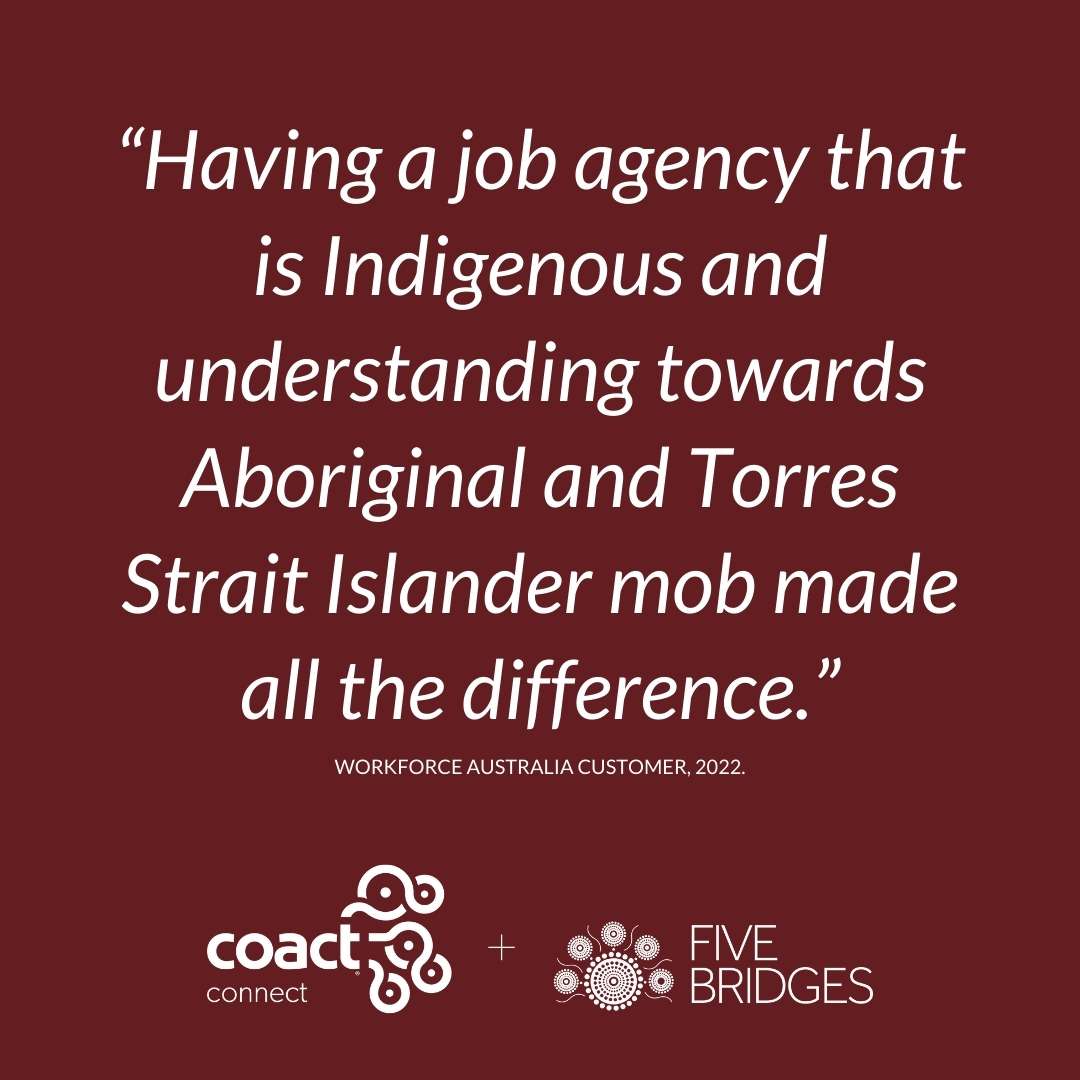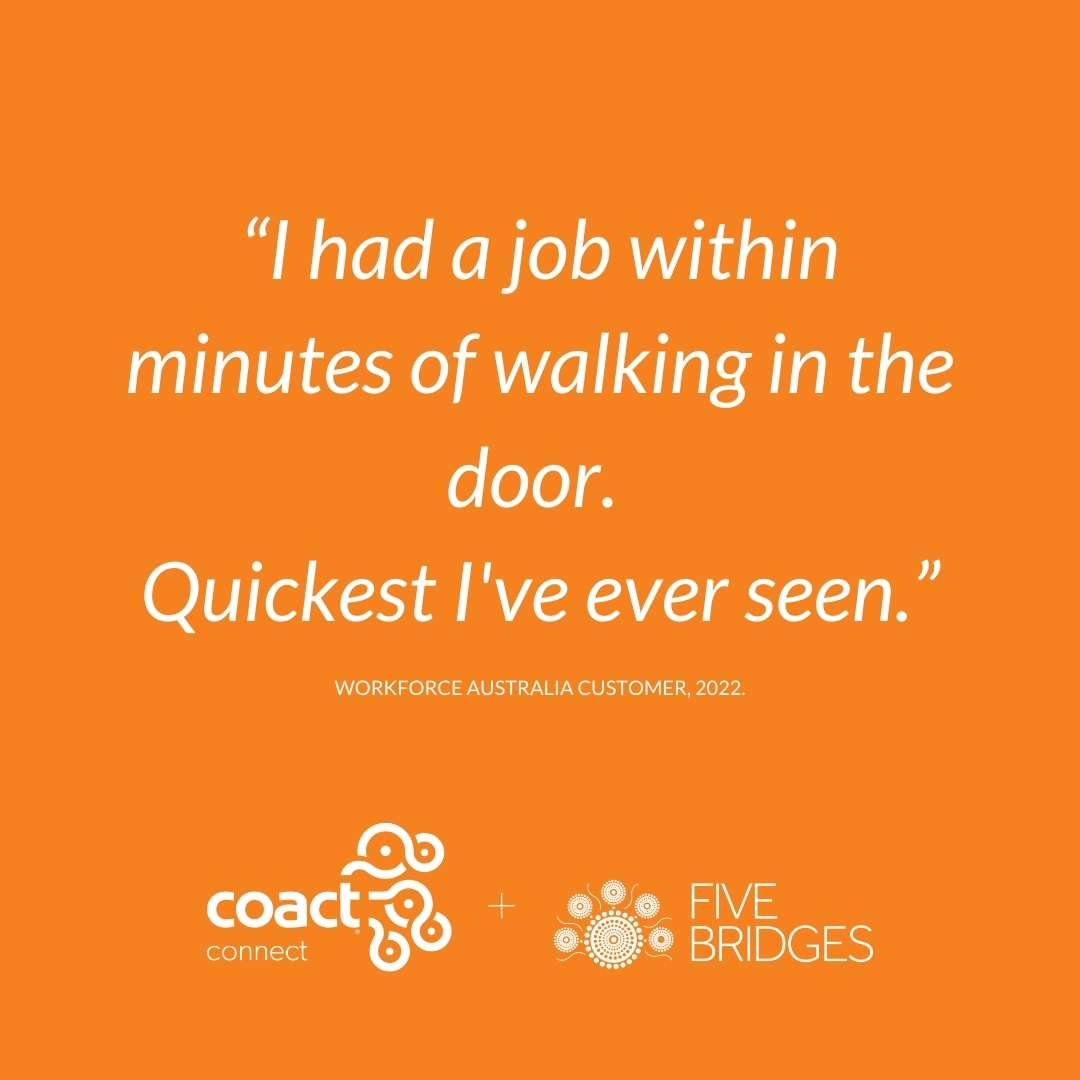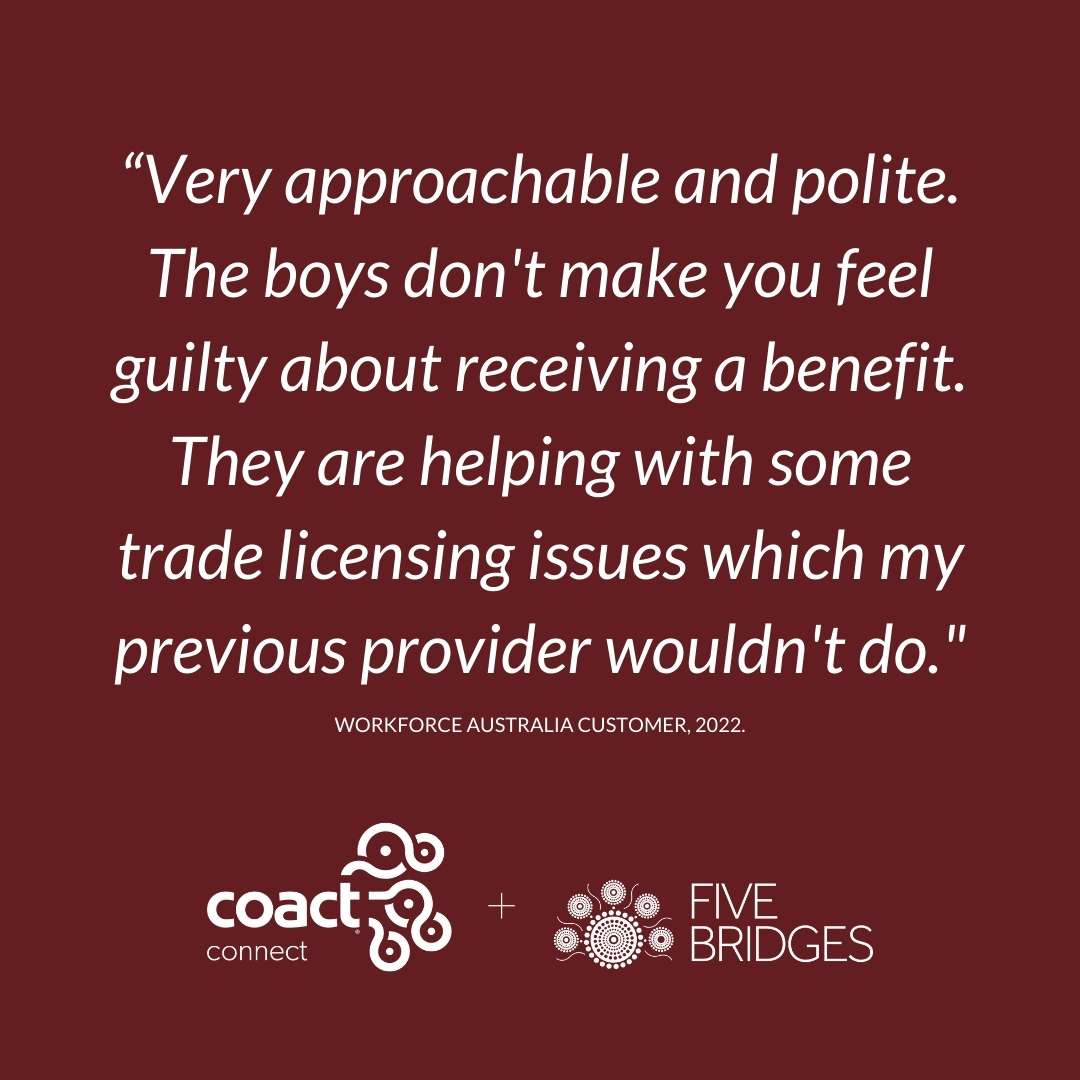 What happens at your first appointment with us?
The initial appointment is to meet you, confirm your identity and introduce you to the Workforce Australia system. We will talk through the new Point-Based Activation system, mutual obligation changes, Centrelink impacts and more.
But mostly the appointment is work out where we can assist you on your training and employment journey to achieve your goals. For example, is your MyGov account set up? if not, we can help with that. Are you already working or do you have any immediate support needs?
Useful Links:
Your guide to Workforce Australia - CoAct Connect
Information about Mutual Obligations
Information about your points target
Our office locations:
Beenleigh
3/ 12 Intercity Circuit, Beenleigh QLD  4207
Woodridge
17 Station Road, Logan QLD 4114
Browns Plains
123Hub, 109 Browns Plains Road, Browns Plains QLD 4118
Contact us
Phone: 07 5334 9902 or email: jobs@fivebridges.org.au.
Five Bridges Workforce Australia Announcement June 2022 (PDF).
CoAct Connect + Five bridges is a Workforce Australia provider that's been building employment opportunities for over 25 years.
Back to Our Programs